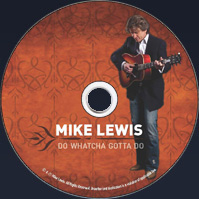 Do Watcha Gotta Do:
Surfin' Killed The Evening News
Hold On
Get-By Boulevard
Then, There Was You
On My Knees
Do Whatcha Gotta Do
Shine
Freedom
This text will be replaced by the flash music player.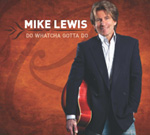 The latest c-d "
Do Whatcha Gotta Do
" by singer/songwriter Mike Lewis is here!
The new release is an upbeat, exciting collection of original songs written by Mike and recorded in Nashville.
"Do Whatcha Gotta Do".. was co-produced by Kerry Marx, Martin Young and Mike.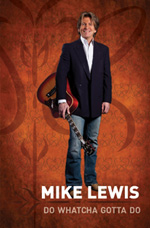 The musicians who worked on his latest effort are incredible!
On "Shine".. co-written with Tom Manning..steel player Dan Dugmore lends his talent. Dan worked with James Taylor and Linda Ronstadt for years.
Also on this record.. you'll find drummer Shawn Fichter...who works with Peter Frampton. Mike Rojas.. most recently recording with Lady Antebellum.. graces this new c-d his signature keyboard skills!
Give a listen and see what you think!
And thanks for stopping by!